From the desolate country in southern Texas to the welcoming families in Vermont, countless dogs have been saved from euthanasia. In Texas, hundreds of stray dogs run loose close to the Mexico border. In these rural areas, specifically the Rio Grande Valley, the only real chance at survival is the Society for Companion Animals. This organization works to gather strays from smaller shelters so they can transport them to better populated parts of the country, thus increasing their chances for adoption.
The work isn't always glamorous but a simple gesture, like an excited tail wag, or a successful adoption makes it all worthwhile. Transporting dogs out of rural Texas requires early mornings and coordination between a no kill animal rescue that drives the animals to the airport, and the shelters involved. Sounds simple enough right? Well, it should be. Coordinating transport is one thing but other variables, like the weather, cannot be controlled.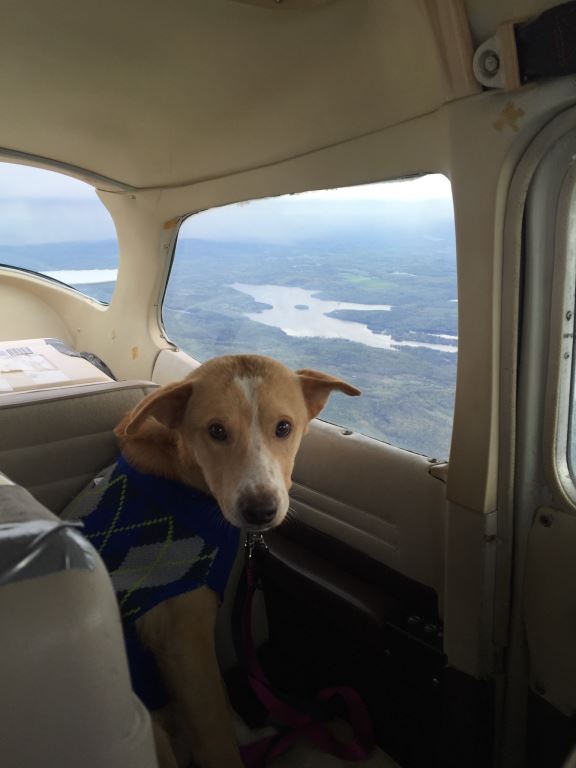 These non-profit shelters don't do it alone, however, and that is where Pilots to the Rescue comes in. With bad weather comes pilots who may not be able to fly from one shelter to the next. In the case of dogs Fred, Alice, Canella, and Gregory it was pilot Pavlo and copilot James who helped make the rescue magic happen.
With the additional help and hard work from Yvette of Transporters Without Borders, and Beth of Rutland Humane Society, these four dogs could made it out of Texas. Happily placed in their new homes, these dogs, once so close to death, are never without a reason to wag their tail.