The American Society for the Prevention of Cruelty to Animals® (ASPCA®) was the first humane society to be established in North America and is, today, one of the largest in the world. Founded on the belief that animals are entitled to kind and respectful treatment at the hands of humans and must be protected under the law, the ASPCA is a national animal welfare organization with more than 2 million supporters across the country. So they know their stuff.  What are the top 10 reasons to adopt a shelter dog?
#1. You're Saving More Than One Life
#2. Unconditional Love! What Could Be Better
#3. Read the rest on the ASPCA website at 10 Reasons to Adopt a Shelter Dog | ASPCA
And then go adopt a shelter dog! Better yet – go adopt a shelter dog transported to safety by Pilots To The Rescue! #adoptdontshop
Photo: Dill, a Labrador Retriever mix. Check with A New Chance Animal Rescue for adoption information.
Remember that turtle we rescued? It was last December and a cold front had stranded hundreds of sea turtles along Cape Cod. The New England Aquarium was quickly overwhelmed. So the Sea Turtle Stranding and Disentanglement Coordinator for NOAA Fisheries reached out for help to get one of the turtles – a 31-pound Juvenile Loggerhead Sea Turtle known as 20-910-Cc – from Boston to Sea Turtle Recovery in New Jersey. Michael and Daniel dug the plane out of the snow (literally!) and completed the mission. Sea Turtle Recovery reported the next day that 20-910-Cc was on antibiotics but doing well.
That's the last we'd heard until we got this letter in the mail from NOAA thanking Pilots To The Rescue for our help. Turns out our buddy recovered and has now been released back into the wild!
Pilots To The Rescue was honored recently to once again play a vital role in a historic effort to maintain the only wild population of the critically endangered American Red Wolf in the world.
Over two days, four adult red wolves from three managed care facilities were flown to North Carolina where they were released in a protected refuge. The collaborative effort is a partnership between the U.S. Fish & Wildlife Service, the Endangered Wolf Center, Wolf Conservation Center, and Wolf Haven International. This is the first release from managed care facilities since 1998.
Pilots To The Rescue Top Dog Pilot Michael Schneider met Wolf Conservation Center officials in New Jersey on the morning of April 28th. There, they boarded M2236 aka Deven (pictured above), who was born in New York and affectionately named by supporters of the Wolf Conservation Center. Deven was accompanied on the two-hour flight to North Carolina by Rebecca Bose, the Curator in charge of the well-being of all the Wolf Conservation Center's Ambassador and Species Survival Plan wolves.
Releasing animals is a conservation strategy that takes individual wolves bred and born in managed care and places them in their native range. Because the wild population of American red wolves is dangerously low, it is vital to place individuals of breeding age on the landscape to assist in the repopulation of the most endangered wolf species in the world. The wolves were introduced to their new home through a "soft release" process. A habitat surrounded by temporary fencing was installed and animals were placed inside to acclimate and bond. When the time is right, the fencing will be opened, allowing the red wolves to confidently enter their new home in the Wild.
This is the 3rd endangered red wolf PTTR has rescued. This one is truly historic because M2236 aka "Deven", born at the Wolf Conservation Center in 2018, will be released in the wild. Releases of this type require Federal court approval and only happen every few years.
The Red Wolf is the most endangered canid in the world, Before these wolves were released on April 30 and May 1 there were 10 known collared red wolves and an estimated 17-20 total red wolves in North Carolina.
PTTR Founder Featured in UDaily Online Magazine
"Dog is his co-pilot" in this month's UDaily, the online magazine for the University of Delaware, profiles PTTR founder and Top Dog Pilot Michael Schneider, a 1998 graduate of the University.
"It makes us all better people to help those in need," says Schneider, "no matter how many legs they have."
Read the entire article online.
Totally Epic Cat Rescue
On a recent Saturday, Pilots To The Rescue Top Dog Pilot Michael Schneider and co-pilot Daniel Baumel flew 850 miles round-trip to save 33 cats and kittens, including seven mini-panthers pictured below.
They met their feline passengers in Southern Pines, North Carolina:
All were originally strays, lost or unwanted and all needed the safety and comfort a loving home provides. All 33 safely made the trip to Danbury, Connecticut where they were transferred into the care of 
Cat Tales Rescue
 and 
Happy Tails Pet Rescue
.
Our totally epic rescue even made the news!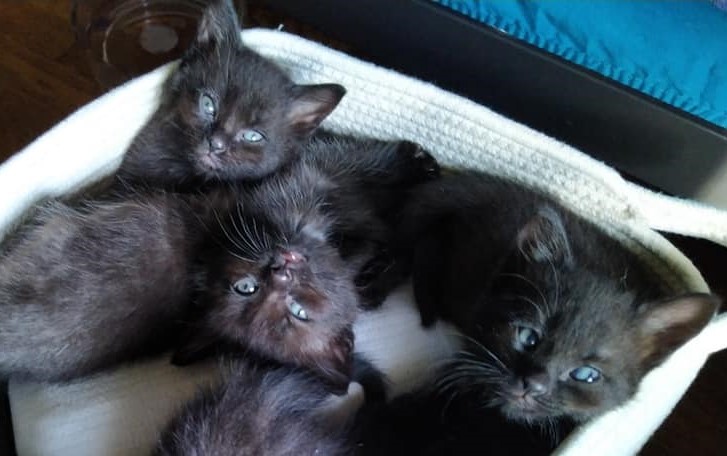 Update from Animal Rescue League of Greater Portland
In early March, Pilots To The Rescue Top Dog Pilot Michael Schneider, accompanied by actress and model Adrienne Lauren flew to Maryland where they met representatives from 
Pittsylvania Pet Center in Virginia
. From there, Michael and Adrienne, along with 18 cats and 1 dog made the 3-hour flight from Maryland to Maine where their precious cargo was delivered safely to our friends at 
Animal Rescue League of Greater Portland
.
We are proud to say that Willow, Smokey, Stellar, Shelly, Barbie, Conner, AJ, Hector, Helena, Burgundy, Justine, Pop, Maximillion, Dunkel, Citra, Butterscotch, Frances, Ferrett, Barbie, and Connor who needed eye surgery, as well as Ralph the dog have all been adopted by loving families.
Pilots to the Rescue earns GuideStar Platinum Level Seal of Transparency
Pilots to the Rescue recently earned the GuideStar 2021 Platinum Seal of Transparency! Now, everyone can see the strategy and achievements we've worked so hard for.
"GuideStar Nonprofit Profiles help the sector take a leap forward from data and information about charities to powerful knowledge and insight to help us make informed decisions." —Victoria Vrana, Senior Program Officer, The Bill & Melinda Gates Foundation
Check out our updated profile on GuideStar today!
One good thing about 2020 – the CARES Act
Deduction Expires 12/31/2020
On March 27, 2020, the CARES Act was signed into law. Unlike 2019, when your charitable contributions were generally useless from a tax perspective, the CARES Act changed that. How?
1. Even if you don't itemize, you may be able to deduct up to $300 in annual charitable contributions this year. It is an "above the line" adjustment to income that will reduce a donor's adjusted gross income (AGI), and thereby reduce taxable income.
2. Even individuals and corporations that itemize can benefit. Individuals can elect to deduct donations up to 100% of their 2020 AGI (up from 60% previously). Corporations may deduct up to 25% of taxable income, up from the previous limit of 10%. Act now!! The CARES Act may not be extended to 2021.
What's there to do on a hot Saturday in August? Relax? Stay Cool? Or rescue dogs! Guess which one we did?
Six adorable dogs on borrowed time were recently saved from overcrowded shelters across the South by
A New Chance Animal Rescue
. Each was vaccinated, spayed or neutered, examined and got their health certificates.
On Saturday, the 22nd of August, they started their journey with a 115-mile ride, courtesy of Maverick Pet Transport & Rescue, from Southern Pines, NC to Rocky Mount, NC to meet PTTR's indispensable volunteer pilot Victor with his gorgeous jet.
An hour later, these six lucky pups were in New York where they were met by staff and volunteers from A New Chance Animal Rescue. From there, five of them went with the A New Chance team and were settled into foster homes where they would be cared for until adopted. The sixth, Daisy, had been pre-adopted through Maverick Pet Transport & Rescue and went directly to her new forever home!
On July 5th, Pilots To The Rescue volunteer pilot Victor Girgenti headed out on a mission from New York down to North Carolina to meet Maverick Rescue & Transport. There he picked up 10 homeless dogs in need – dogs rescued by A New Chance Animal Rescue from overwhelmed and overcrowded shelters in NC and SC.
The dogs all had different stories -some were strays, some unwanted, others the victims of circumstances beyond their control. Each had been quarantined at A New Chance Animal Rescue's partner vet, where they received their vaccinations and health certificates to prepare them for travel.
PTTR's pilot Victor flew the dogs back to New York where he was met by volunteers from A New Chance, who transported the dogs to their Bedford facility, where they were walked, fed, and tucked in for their first night in the Big Apple, with many enjoying their first evening in new foster homes.
According to Sophia Silverman, A New Chance Animal Rescue "The dogs who came up last weekend are all settling in wonderfully and are such sweethearts!"